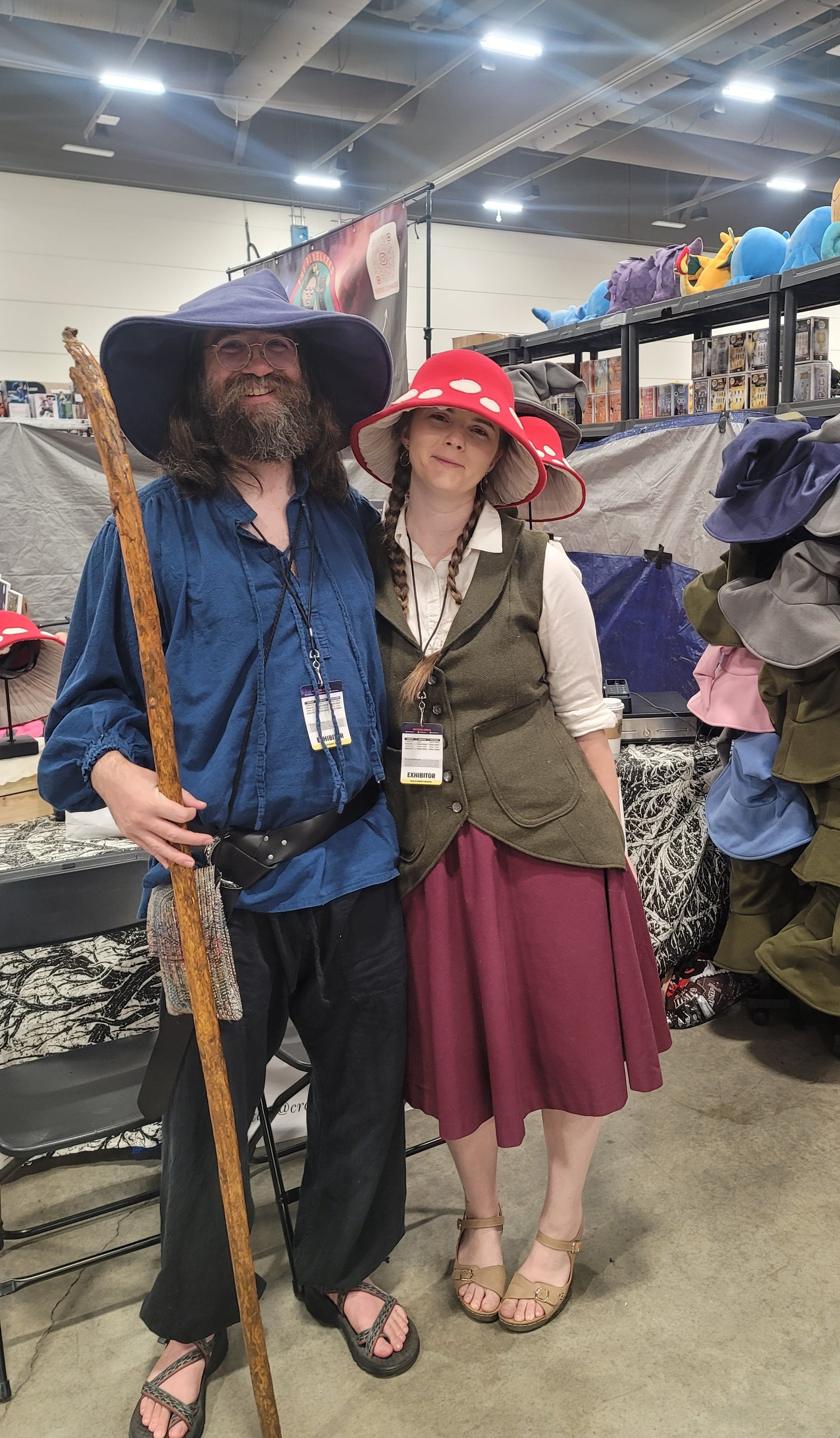 About Cravencrow Costuming
Makers of high quality fantasy costuming accessories such as wizard hats and cloaks. We specialize in costume pieces perfect for renaissance festivals, larp, or even for your anime convention costuming.
Cravencrow Costuming has been making magical costumes since 2021, and is based in Midlothian, TX.
Most of our garments are made out of high quality Melton fabric, which is traditionally used in tailored coats and jackets. It is a dense woven fabric that is brushed and softened after its woven to give it the appearance of fleece or felt, though because it's woven it's a lot stronger.
Have a unique idea for a costume you'd like brought to life? We love custom orders! Check out our gallery link to find out more.